Risk Considerations for the Construction Industry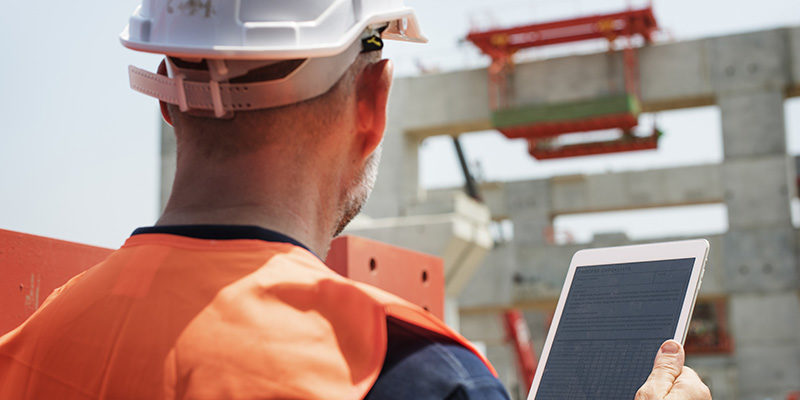 In the majority of U.S. cities today, new construction is burgeoning. The Bureau of Labor Statistics and a report from Timetric's Construction Intelligence Center (CIC) project the construction industry to be one of the fastest growing industries into 2020. With this growth, competition in the market is tough and having a risk management strategy that protects your business and gives you a competitive advantage is critical.
The information in this article can help you identify potential red flags in your organization and gain insight into construction risk management best practices that, when implemented, can help reduce your exposure to common issues in the industry.  
Are your contracts working for you?
There are complicated risks involved when working with subcontractors. You can protect your business by ensuring your subcontractors have the right coverages and assume the right amount of risk through risk transfer.
Risk transfer is a process by which various risks are distributed among the stakeholders of a project and/or parties of a contract.  General contractors can reduce their risk by including indemnification and hold harmless provisions, as well as additional insured requirements, in their contracts.  As a general rule, contractors should contractually transfer as much risk as possible.
Insurance specifications, including required limits, should be clearly defined in contracts with subcontractors.  It can be helpful to review benchmarks for insurance requirements specific to industry and job types.  Working with a knowledgeable risk advisor, alongside your legal counsel, can help ensure your subcontractors understand their specific requirements and that their policies, certificates and endorsements are in order according to the contract.
Do your employees utilize personal vehicles for work purposes?
If you have employees using personal vehicles for work – even as seemingly simple as hitching a company-owned trailer to their personal truck – you could be exposing your business to significant liability risk.  Even if your employees have personal auto coverage on their vehicles, in the event that an accident occurs during business use, your business could be sued to collect damages. 
Some best practices regarding the use of personal vehicles include:
•  Have a clear policy regarding the use of personal vehicles for work purposes and communicate it regularly. Policies should prohibit the use of drugs, alcohol and mobile devices while driving.
•  Review driving records and create an approved-driver list.
•  Review your employees' personal auto coverages to ensure they meet appropriate standards.
•  Ensure your business has appropriate liability coverage.
Do you employ a fleet of vehicles?
Businesses with fleet vehicles have significant auto liability exposure. Your employee drivers carry great responsibility; however, employers are responsible for ensuring drivers are qualified and have safe driving records, and that their fleet is appropriately selected and maintained. Use of the following tools and strategies can be an effective component of your risk management program and can help avoid a negligent entrustment lawsuit and/or liability claims.
Employer Notification Service (ENS)
Pulling motor vehicle reports during the hiring process and on an ongoing, regular basis is critical. A good resource for ongoing records checks and notifications can be an Employer Notification Service (ENS).  According to the Federal Motor Carrier Safety Administration (FMCSA), an ENS can automatically send updates to an employer when certain actions or changes impact a driver's record.
In Virginia, the DMV's Driver Alert program is an efficient way for your company to ensure your employees are qualified drivers.  The FMCSA also provides a complete list of Employer Notification Services by State.
GPS Tracking
Utilizing GPS technology for monitoring can be a valuable strategy for those in the construction industry, or any business that has a fleet of its own.  Benefits of GPS tracking include:
•  Improved monitoring of employee productivity, hours and injuries
•  Increased efficiency and profits
•  Reduced unauthorized vehicle use
•  Defense against false claims
While GPS is a powerful and useful tool, there are also risks and legal considerations stemming from its use. 
Learn more:  Article – Risk Insights: Using GPS to Help Manage Fleet Costs
A good starting point to managing the risks specific to your business is to work with a broker that understands your industry on a deep level and has the expertise and experience to guide you through the complexities of a comprehensive risk management and insurance program.  Learn more about our Construction Specialty.