The Employer's Solution to Today's Pharmacy Benefits Challenge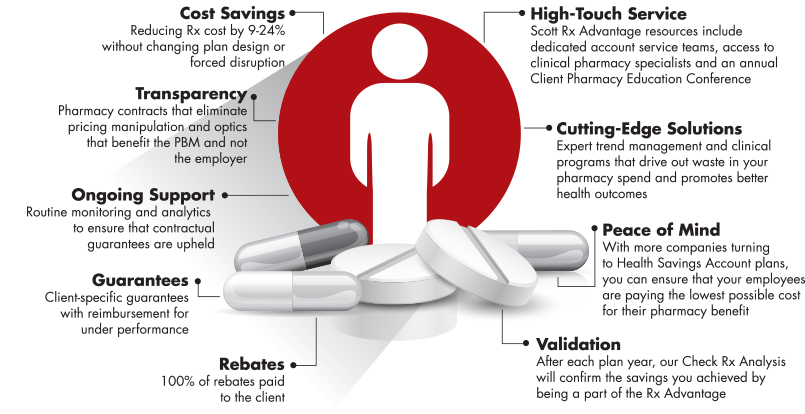 With prescription drug costs escalating and pharmacy plans increasing in complexity, Scott Benefit Services recognized in 2013 that we could use our Rx program consulting and pharmacy benefits management expertise to design a proprietary program for our clients.
Scott Rx Advantage is an industry-leading pharmacy benefits program that empowers employers to take control and reduce their health plan's pharmacy spend. Employers in the pharmacy benefits program are granted the unique ability to access pharmacy pricing and consulting services as if they were a Fortune 500 employer. In a world where many PBM contracts have hidden costs, employers can be confident in the transparency of Scott's contract.
$120,000

Savings for every 1,000 members

18%

Average annual savings

$10.3M

Guaranteed savings over 3 years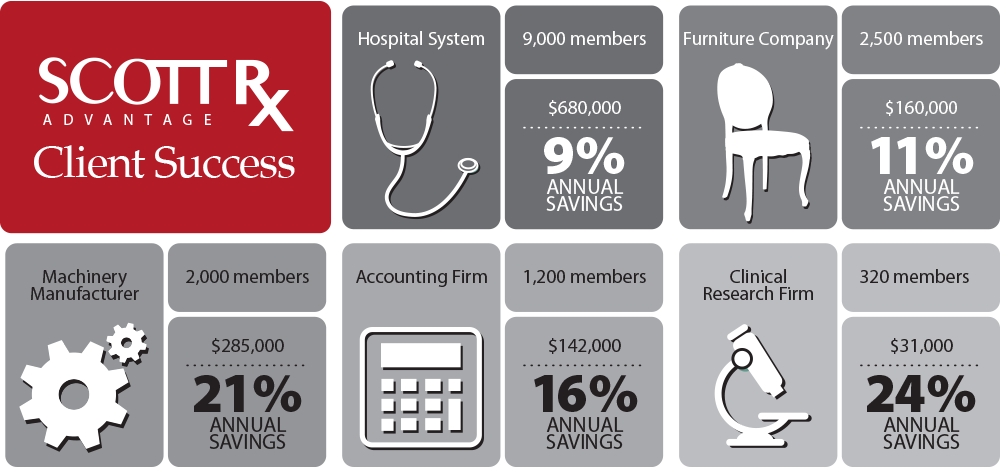 Scott Rx Advantage, introduced in 2013, is delivering clients an annual average savings of $120,000 per year for every 1,000 members on the plan.
This translates to an average annual savings of 18% on pharmacy spending—results that are unparalleled in the industry. We are able to do this thanks to collective buying power, superior contracting, world-class trend management and independent analytics. Clients will experience a guaranteed savings of $10.3 million in Rx spend over the next three years.