Group captives are a great opportunity for organizations to self-fund their health plan with less instability and greater foresight. This employee benefits solution is a viable opportunity for the smaller, mid-market client.
As a group captive owner, you join a group of like-minded businesses to gain ownership and control of all aspects and costs of your insurance programs normally reserved for much larger companies.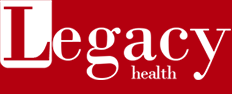 As one of the first agencies in the country to form an employee benefits group captive, Scott lends our clients industry-leading knowledge and expertise, delivering the key benefits offered by a captive program, including:
Greater control of insurance programs
Stable insurance costs
Enhanced coverage
Aggressive claims management
Specialized loss control services
Potential to receive underwriting profit and investment income
Reduced costs long-term
Freedom to use unbundled services
In 2011, we launched Legacy Health
Legacy Health is a group health captive that brings together high-performing employers to provide cost stability, control and the accountability necessary to drive desired employee healthcare results and costs.
On the heels of that success, we formed three additional captives.
Scott formed a second group health captive, the Heritage Group Health Plan, and two single parent health captives, which allow larger organizations to turn stop loss premiums into profit by restructuring the way they finance their large claim exposure. If you would like to learn more, we'll evaluate whether the captive experience is a fit for your organization.