Tools and Technology for Employers
My Wave
This secure, client-branded employer internet solution serves as your personalized website interface with Scott. View sample screenshot.
Effortlessly connect, communicate and collaborate with our agency
Find time-saving tools and resources that make managing your everyday work tasks easier
Quickly access timely news, information, and resources
Dissect and compare your benefits offerings with other similar sized companies across the region and the country using our survey resources.
Access the Documents on Command library of materials including articles, brochures, forms, reports, and charts covering a variety of industry-specific topics that can be sourced and downloaded precisely when you need them.
Share confidential documents (e.g., census information) with your Scott team
Get answers to tough legislative questions in the Compliance section, including Legislative Guides  and general Legislative Information
Connect with a vast, knowledgeable network of peers in your industry through our Community Section to pose questions, share resources and information. Community topics include Compensation, Employee Relations, HR Development, HR Management Topics, Recruitment, and Risk Management.
Use Health Shop to customize and deliver consumer-oriented health articles in a professional newsletter format to your employees in a snap!
Plan Advisor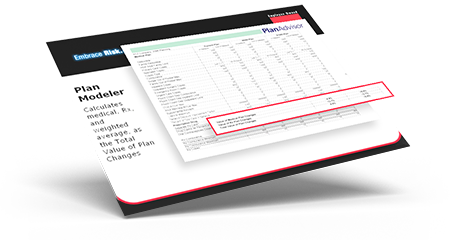 This tool offers a simplified way for you to approach the benefits plan design process and eliminate the guesswork. For fully insured and self-insured clients, you can leverage this proprietary technology to ensure that the end result is the best plan(s) and the best price(s):
Analyze your benefits plan costs against reliable benchmark information
Project and analyze the impact of medical and Rx plan design changes
Estimate your renewal costs
HR 360

From supervising employees to staying compliant with Health Care Reform to complying with federal and state labor law, the HR Library stays with you every step of the way with attorney-reviewed tools, guidelines and forms. Features include:
Most current health care reform guideliness and alerts
Tips on how to hire, discipline, conduct performance reviews and terminate
Hundreds of forms, policies and a sample employee handbook
COBRA, FMLA and sate continuation of coverage
Interactive HR tools including a job description developer and salary benchmarking tool
State labor laws and posters
For Employees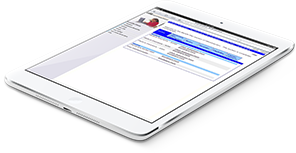 HRConnection
This client-branded, secure employee intranet solution:
Helps you manage company information in one secure and convenient location
Allows access from any internet-linked computer 24/7/365
Serves as the employees' comprehensive resource for company and benefits information
Enables your HR department to focus on strategic issues by answering routine questions
May be set up with company-wide, division or individual passwords
Guides employees to select the best plan for their needs based on healthcare usage and employer contributions when multiple plans are offered